Meet Sparta's Favorite Dental Team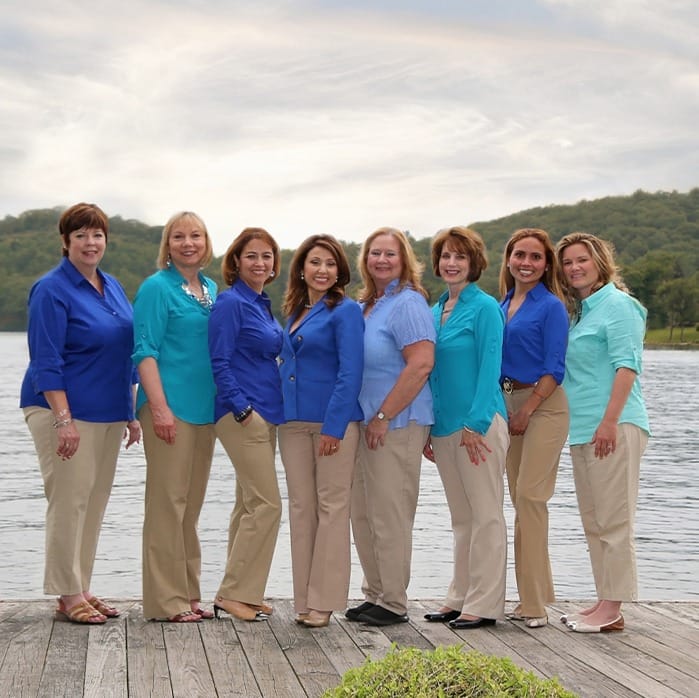 Our dentists wouldn't be able to serve our patients as well as they do without the support of our dental team. From helping you make an appointment to taking your X-rays and assisting our dentists to filing your insurance claims and everything in between, our team is right here to make your experience in our dental office as enjoyable as possible. You can learn a little bit more about our team members by reading the information below.
Elizabeth, Office Manager/ Business Administrator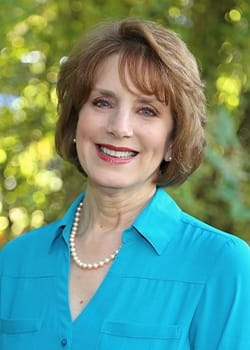 Elizabeth has been working in the oral healthcare field for over 25 years, with most of that time spent right here at our dental office. She has attended countless courses in dental/business management to expand her skills and further benefit Gentle Dentistry, including training at Pride Institute, the American Association of Dental Managers, Dawson Academy, InUnison Consulting, and more. Today, she loves working alongside such a wonderful team of professionals, taking good care of patients, and making sure everyone who visits has a truly exceptional experience.
Originally from Jefferson Township, Elizabeth has two adult sons, as well as the most wonderful grandson and granddaughter. When she has spare time outside of working hours, her hobbies include gardening, reading, and taking on interior design projects.
Kathy, Receptionist/ Schedule Manager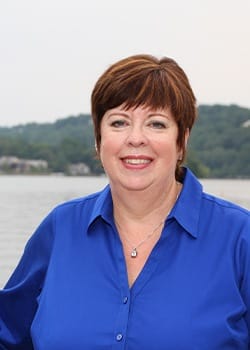 Originally from Vernon, Kathy's career in the dental field spans nearly 20 years so far. Her favorite part of this position is being able to help patients so directly and make their experience as wonderful as possible!
A Vernon native, Kathy is happily married with one grown child and two grandchildren. In her free time outside of the dental office, she enjoys gardening, singing, coloring, and riding motorcycles.
Nicole, Receptionist/ Insurance Coordinator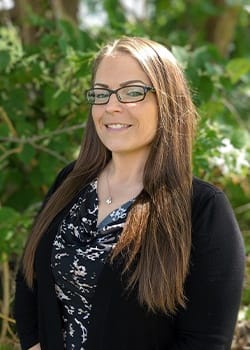 Nicole has been working in oral healthcare for close to 15 years, and her love of helping others certainly shines through whenever patients walk through the front door. She studied at Berdan Institute in Wayne, NJ and holds certifications in CPR, HIPAA, and OSHA.
Nicole is from the Rutherford area and has a beautiful daughter and a wonderful husband at home. Their family also has two adorable rescue dogs named Jack and Tuffy. When she isn't busy at the dental office, her favorite hobbies are spending quality time with her loved ones and fishing.
Danielle, Clinical Coordinator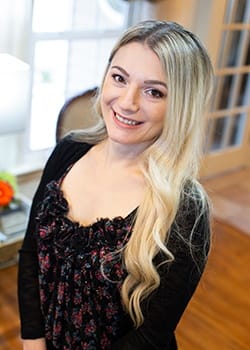 Danielle is relatively new to the Gentle Dentistry team, but she already loves spending time alongside such great coworkers and caring for amazing patients every day! She's had a lifelong interest in the dental field because her father fixed dental equipment for over 30 years, and he would always take her along to different dental offices. She studied at both County College of Morris and the College of St. Elizabeth. She is also certified in CPR, OSHA, and HIPAA requirements.
Originally from Roxbury, Danielle is married and has a young son at home. When she isn't busy at the dental office, her favorite hobbies include being outdoors, going to festivals and fairs, and taking her son to different nearby parks.
Monica, Certified Dental Assistant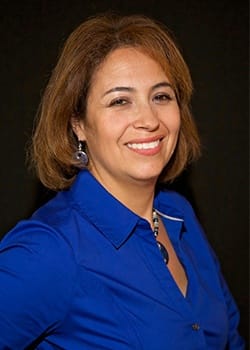 Monica completed her dental training at Colegio Odontogico in Columbia, and she's been working in the field for over 25 years so far. She really enjoys taking such good care of patients every day, as well as working alongside Dr. Cannon and the other team members.
Monica is married to her wonderful husband and has a son. When she isn't busy at work, her top priority is spending quality time with loved ones.
Katie, Expanded Functions Dental Assistant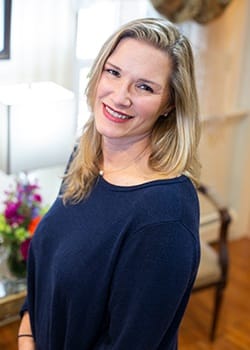 Katie's career in the oral healthcare field spans over 25 years, with most of them spent right here at Gentle Dentistry. She studied at both Bergan County Community College and the Dental Studies Institute. She is also certified in CPR, OSHA, and HIPAA. Today, she loves working with such an amazing dentist like Dr. Cannon, as well as helping and educating people about the lifelong importance of a healthy mouth. Our patients appreciate her kind, compassionate nature!
At home, Katie has a wonderful husband, a beautiful daughter, and a terrific son. Her family is very important to her, and she also enjoys cooking and gardening in her spare time.
Nadine, Registered Dental Hygienist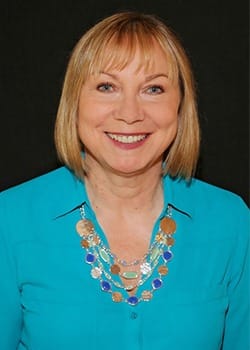 Originally from Wantage, Nadine's career in the dental field impressively spans over 40 years. After attending Jersey City State and Bergen County Community College, she earned her dental education at the College of Medicine & Dentistry of NJ, which is now known as Rutgers Dental School. In addition to her dental expertise, she is also a Certified Oraspa Therapist and a Certified Clinical Aroma Therapist who has studied at the Pride Institute, the Pankey Institute, and the Hollander Institute. Today, what she enjoys most about her work is being able to meet so many new people and help them experience a relaxing hygiene visit that balances and harmonizes their mind, body, and spirit.
Nadine has two children, four granddaughters, and two dogs. In her spare time outside of the dental office, her passions include essential oils, aromatherapy, gardening, swimming, and spending lots of quality time with her granddaughters.