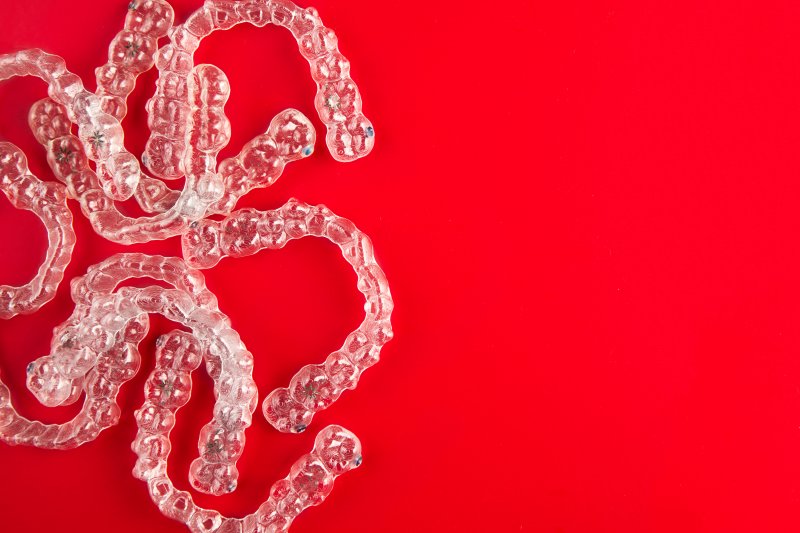 When you're unhappy with your smile, you may be tempted to consider one of the many mail-in aligner systems available on the market. With so many advertisements on TV and social media promoting these DIY solutions, it's easy to see why so many people are turning to them as a cheaper, more convenient alternative. Unfortunately, many pitfalls can come with these mail-in options, which is why you will find greater results with Invisalign in Sparta. Read on to learn more about the dangers associated with DIY aligners.
4 Reasons to Say "No" to Mail-In Aligners
They look easy to use and promise outstanding results, so why do so many dentists and orthodontists recommend patients avoid these DIY solutions? There are actually several reasons why you and your smile should simply say "no" to this type of orthodontic treatment:
There is no oversight by a qualified orthodontist. Because there is no initial consultation, you will not see an orthodontist who would normally examine your smile to determine if you're even qualified for treatment. It's important that you not have any signs of tooth decay or gum disease when starting with orthodontics; however, if you have no one to tell you, there is a possibility that once you start wearing aligners, you could do more damage to your already weakened smile.
If you have a problem, you have no one to call. Many of these DIY orthodontic solutions do not provide an orthodontist you can call if you experience a problem while undergoing treatment. This means that should an issue occur, you could experience more harm to your smile if left untreated for too long.
Your smile may look worse over time. You are expected to capture your impressions, and if they are not accurate, the aligners you receive will not fit properly. As a result, your teeth may not shift in the right direction. This can cause your smile to look much worse than when you originally started.
Ultimately, you could be forced to spend more money. If problems develop or you have ill-fitting aligners, the only option is to seek the help of a trusted dentist who can straighten teeth in Sparta. This will cause you to spend more money than if you were to simply choose Invisalign from the start.
Why Choosing Invisalign Will Lead to Beautiful, Long-Lasting Results
If you need a few reasons why you should choose Invisalign, there are plenty to consider, especially since it is one of the most popular clear aligner solutions available. Not only will you enjoy a discreet method of treatment that produces the same great results as traditional braces, but you'll also:
Receive a personalized treatment plan by a trusted dentist who will oversee your Invisalign care, making sure you do not experience problems or delays along the way
Have professional impressions taken of your smile to ensure that your trays fit comfortably and move your teeth in the right direction
Have greater peace of mind knowing that your time spent wearing Invisalign will result in a smile that will last a lifetime
Don't put your smile at risk by opting for a less expensive mail-in aligner system. Instead, trust the professional service and results that you'll achieve by choosing Invisalign.
About the Author
Dr. Zelia Cannon has more than 30 years of experience working in the field of dentistry. She and her team at Gentle Dentistry Sparta want to ensure optimal oral health for all patients, which is you can trust them to provide exceptional service no matter the type of problem you might be facing. When dealing with a misaligned smile, you can inquire about Invisalign in Sparta. Not only is this unique solution more discreet, but it also provides quick and beautiful results in less time than if you were to choose traditional braces. Contact us by visiting our website or calling (973) 729-9044 to find out how we can help you take the next step to achieve a straighter, more vibrant smile.